Are you a newbie off-roader? The most common mistakes newbies make are discussed below. Some of them include forgetting about emergencies, not changing gears, and ignoring break-over angles. Keep reading if you want to know what the rest are.
1. Forgetting About Emergencies
If your vehicle breaks down, you would be doomed without an emergency kit. Of course, be wise with the emergency equipment that you bring. Warm clothes, extra food and water,overnight gear, maps, first-aid kits and flashlights are some of the best items to include. Make a list so you don't unnecessarily pack items.
2. Trying Obnoxious Behaviour
When off-roading with other cars, many newbies try to show off and dotricks. However, you'd create a lot of noise and attention which would be distracting.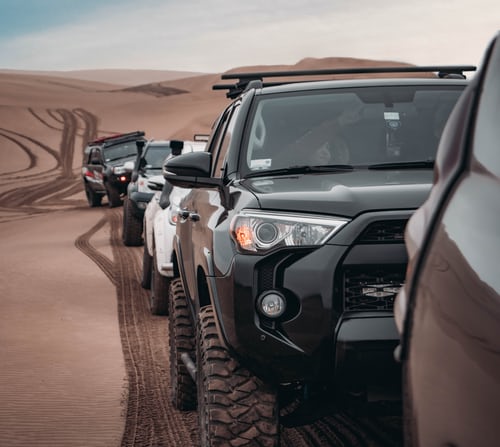 3. NotChanging Gear
Not changing your gears at inclines is one of the most basic mistakes. By lowering your gear, you will have more traction to drive across.
Now, if your off-roader does not come with a dual-range transfer case, that is fine. You can use the lowest gear that is available.
4. Packing Too Much
Although 4X4s are large vehicles, you shouldn't overload them with a bunch of items. You'd put strain on it, which would cause it to drive slower. Also, packing a lot of food is never a good idea, as pests might come around.
Moreover, you could easily lose everything you've packed if you've not secured them properly. Why would you want that?
5. Ignoring your Break-over Angle
Make sure you study your vehicle's break-over angle. But first, what exactly is this angle? It is the area between your tires and the middle of your 4X4. Knowing it well would let you drive through obstacles, without damaging your car's underbelly.
6. Barely Modifying
Not modifying your 4X4 is another mistake that newbies make. By properly modifying your car, you'd not only increase your safety, but also performance. For example, lightbars will help you cover more ground at night.
Swapping your exhaust, possibly for a manta performance exhaust would be smart, if you're going to be traveling through rocky roads. You'd have extra horse-power to drive through inclines.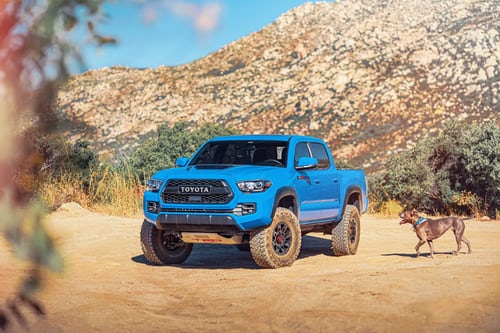 7. Not Researching
Lastly, not researching the road you'll be on is another mistake. You'd have no idea about any dangers that may be ahead. By researching the trek, you'd also learn a couple of ways to complete, or enjoy the path better.
When going through reviews, go through as many as possible. You'll learn the most.
Final Thoughts
Considering everything that was discussed, what do you think? There are several mistakes to avoid when off-roading, especially as a beginner. Not packing too much is one of the most basic points to keep in mind, as you could not only lose all the extra stuff that you've bought, but also slow your vehicle down.
Make sure that you regularly change your gears as well. Your 4X4 would have more traction to move through tough obstacles.