Choosing taps for your bathroom can be a difficult task because of the array of choices you have. You can simply give a new look to your bathroom by replacing the tapware. It can elevate the appearance of the bathroom instantly. But you need to consider the quality of the taps and whether their style matches that of existing bathware items.
While you may not think that choosing a tap is not an important decision, it can actually be the opposite. Think about how many times these taps will be used throughout the day. They need to be very durable. You can't compromise quality over cheap fittings. The first thing you need to think about is whether a traditional or modern style is required for your tap design. If you are not carrying out a complete bathroom remodel, you need to make sure all aspects of the bathroom still match. If you are looking for a space saving option, you can consider wall mounted bathroom taps. But if your existing plumbing doesn't allow for this, you need to consider whether to change the plumbing and therefore the tiles and the waterproofing or simply choose a top mounted tap that doesn't take up a lot of space. Wall mounted taps are very easy to clean. But the plumbing for this type of tap is hidden inside the wall so you will need to break the wall in case of a repair.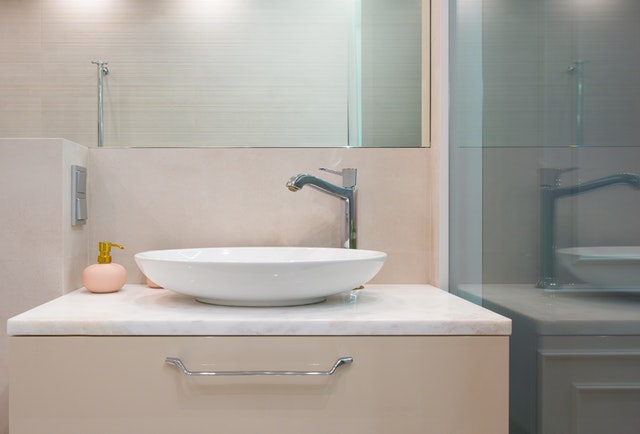 Top or deck mounted taps are very common and they will require you to drill a tap hole to the rim of the basin, the surface of the counter or the bathtub. Generally, if it is to be mounted onto the basin, the basin will have pre-drilled holes. You can find nickel, brass, gold tapware in a variety of styles available in deck mounted options. There are also single and double taps for this option and you can use them for bathtubs and sinks. Freestanding bathroom taps are used with freestanding bathtubs. They will rise up from the floor and can create a beautiful space that will be the highlight of the bathroom. These are a contemporary design where the plumbing is more exposed. Mixer taps are used widely to mix hot and cold water and provide the ideal temperature of water through a single spout to the bathtub or sink. Pillar taps come as a pair with separate valves for temperature and water flow control. They are used when the basin or bathtub come with two tap holes.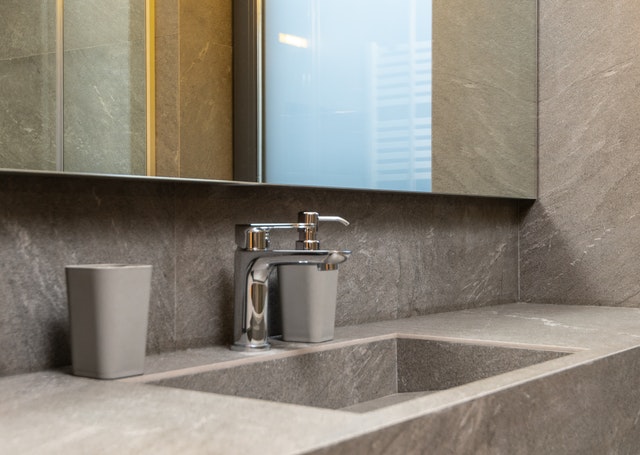 Bath filler taps provide a hot and cold water mixture. You can control the temperature of the water with the pair of handles or levers that are attached. You don't need to have increased water pressure for the filler taps to perform at an optimum level. So they are a very practical option. For a countertop basin, you can use countertop bathroom taps. These are generally tall taps but you need to make sure that the spout has a sufficient length to prevent splashing of water. These come with a single lever generally. There are mixer taps that you can use for the bathtub or shower.